sanc·tu·ar·y –
a place or refuge, asylum
Welcome to The Sanctuary – a wellness center located in the beautiful and serene North Lake Tahoe area. Our vision is to provide a space for people to come together, connect, heal, unwind and rebuild. We offer a full range of services and experiences including massage, yoga, Pilates, acupuncture, counseling services, workshops and more.
This is your place of refuge. This is your sanctuary.
"Remember the entrance door to the sanctuary is inside you"
– Rumi –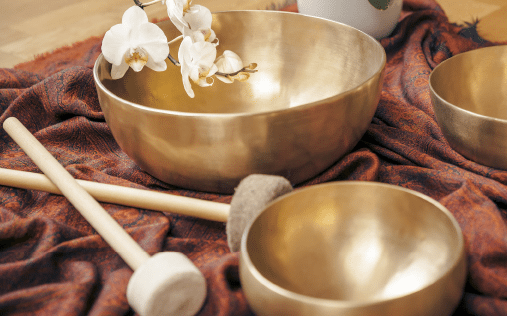 YOGA & SOUND WORKSHOP
Saturday, February 25th  | 6-8 pm | $25
Join Scott Adam and Skye Birdsall for a 2 hour yoga and sound workshop dedicated to helping you find deep healing. In this class, you will be guided through a beautiful 60 min somatic-based healing practice accompanied by the mystical healing sounds of the hand pan and sweet soothing guitar. The experience will then shift to a state of stillness and dive deep into Yoga Nidra or "yogic sleep", which will be accompanied by the healing sounds of singing bowls, chimes and other healing sounds as you are guided through the Chakras and make space for energies to flow freely. All Levels Welcome!
YOGA WORKSHOP
Friday, March 3rd  | 6:30-8:30 pm | $20
Melt into self love with Sarah Hannala in this 2-hour candelight restorative yoga workshop. This is a time to really tune inward and spend time alone on your mat. "Yoga is a journey of the self, to the self, through the self." We will explore through mudras, mantras, pranayama and asanas to guide us into a space of self love and gratitude. All levels welcome.